25/06/2015

- News
Sterile Cosmetics - A revolution in skincare
Avene Dermatological Laboratories introduce a new innovation in skincare, negating the need for preservatives altogether
The problem for those with extremely sensitive skin is clear
: skincare products need to be preserved somehow, but almost every preservative can cause a reaction in allergic or intolerant skin types. It has never been possible to really develop the delicate, pure formulations that sensitive skin requires, because there has never been a way of preserving them, until now. 
Avene dermatological laboratories have invented patented packaging technology
, which prevents air, microbes and other contaminants from entering the tube. This keeps the contents of the tube sterile, which means we do not need to add preservatives to the delicate, exceptionally gentle formulations we produce for people with very sensitive skin. 
pure, gentle, effective care for sensitive skin is finally here
. Very sensitive skin types can enjoy the calming, nourishing 
Skin Recovery Creams
, whilst extremely sensitive, allergic skin types finally have a pure, gentle and pleasant to use skin care range in
Tolerance Extreme
. People with skin that may also be prone to eczema or itching, together with dryness and sensitivity of all levels can benefit from our face and body care range
XeraCalm A.D
.
Not only do our Sterile Cosmetics remain uncontaminated in your home
, their production takes place in carefully constructed sterile environments, using the same standards kept by the pharmaceutical prodution of medicines, including the systematic control of raw materials. This means that even in the production process we do not need to alter or treat our raw materials in any way that may reduce their efficacy or alter their affect on your skin.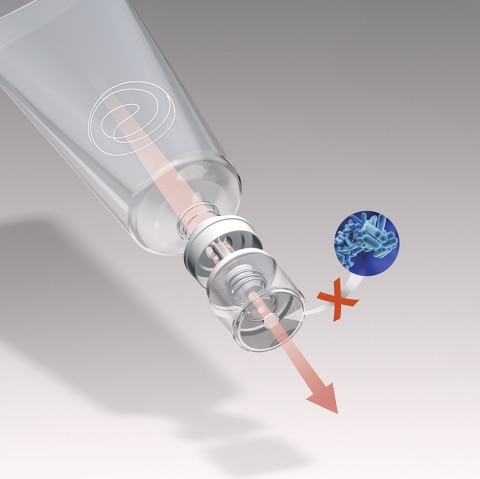 The D.E.F.I (Device for exclusive formula integrity) cap is a revolutionary approach to packaging design. 
We have completely eliminated the need for preservatives through combining the D.E.F.I Cap with sterile production methods. The products remain completely sealed off throughout their lifespan.